Getting married is a weird and different concept for each individual. Some can't wait to get married and regret the decision for the rest of their lives, some can't get married to the ones they love and some loathe the concept all at once. Sharing a bathroom with ANOTHER human being? Sleeping in one bed? Driving them everywhere?? Yeesh. But the whole process of getting married is a journey you will never forget.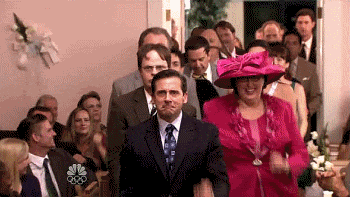 It starts with your family teasing, nagging and constantly asking you when you will get married, even though their 40-year-old son is still waiting for Aphrodite to ascend from the sky. Yar ho jae gi meri shaadi, apko kya tension hai. They all gather around in a circle with you in the middle, chanting questions such as 'Do you like anyone?' 'What color is your preferred partner' 'What height would look good with a tiddi such as yourself?' and the sorts, as though after all that information they will hold hands and summon us a perfect partner. But why do their questions matter, because a rishty waali aunty is going to decide our fate anyways and we will suffer for the rest of our lives because a chubby, irrelevant and godless aunty wants some blue Qaid baba while she eats all the pikoras in your house for a year.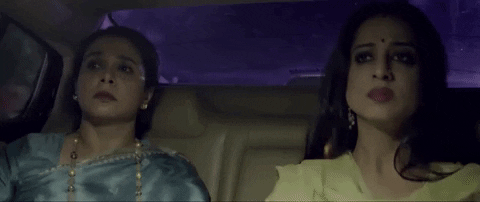 Random families after random families come to see you. Their requests are unbearable, and their standards seem to be of a Mughal emperor. They want the 'to be' bride to be perfect and ask you to stand up and show your entire self. Walk. Slowly. NOW FAST. Hmmmm. Turn around. Skip a little maybe? Could you twirl for us, dear? Perfect. And all this time you think to yourself 'Mujra bhi kar keh dekha deti hoon. Kaheen apka beta shoqeen na ho.' "Nah she's too skinny," you hear one of them whisper to the other. "Her teeth aren't aligned," the other whispers back. They leave and your mother waits anxiously for their reply. The phone rings and she picks up. "Mhmm. Mhmm. Yes, we totally understand." She shuts the phone off and the background turns grey. You see a cloud on her head and it's raining cats and dogs. "WHY COULDN'T YOU HAVE TAKEN ON MY SIDE OF THE FAMILY! Kya kasoor tha mera tuj jaisi aulaad paida ki." You don't know what you did but  try not to stay in her sight. You stay close enough though so you can hear your parents discussing the situation.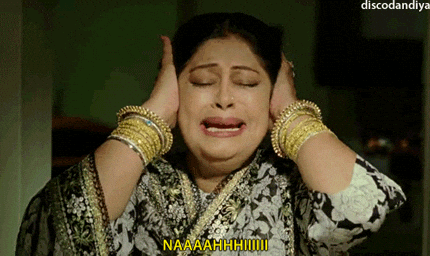 "What did they say?" "They said her feet aren't pretty enough and they won't match our son's personality.What sort of an excuse. This is all your fault. Your daughter has taken on your side of the family and that's why her feet at so big. Now no one will marry her."  She wails and wails like a child deprived of candy. You go on the internet and search for their son, curious of what actor he resembles and there you see a picture a man who looks like he has done all the drugs in the world and has been arrested, at least twice, for microwaving hamsters. You then roll your eyes and head to bed, hoping tomorrow will be different.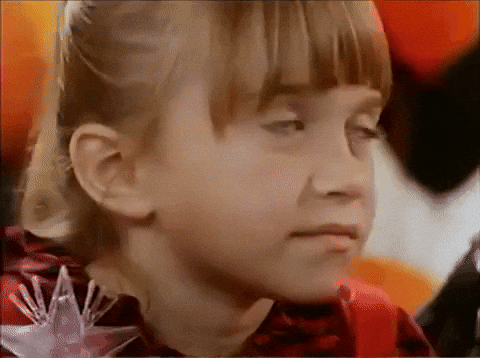 Girls think that they have it bad, but I feel sorry for the boys who have to go through this rigid process as well. Some of you have to face this humiliation, and some hide behind their mothers while they are investigated. Aunties don't shy away from asking questions. What is your pay? What was your pay at your last job? Show us your degree. What was your CGPA? Are you expecting a salary increase from 3-6 months from now? What are your career goals? Where do you see yourself in 10-12 years?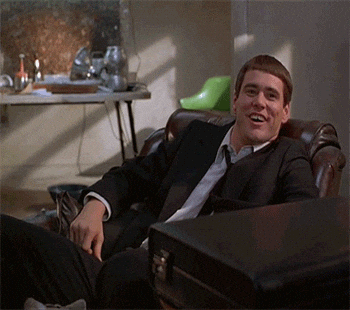 Aunty Jee, I'm here for your daughter, not for a job opening. But thank you. This helped a lot for the next time I want to try for a job interview. And don't even think of getting married if you are any one of the following:
A painter
A Musician
A struggling actor
Not a doctor
Not a successful businessman
A geologist
Not an engineer
A teacher who teaches kids from age 3-14
Not a military man
Not in the government sector
A visionary (Lets be honest, not even your family cares about this one)
As horrible as this sounds, if your parents are alive
If you don't live abroad, even if you drive a taxi. Bas bahir hona chaiyae.
I saw all my guy friends in university struggling to work hard not because their parents invested a handsome amount in their education to become a learned and educated person but because if they didn't obtain a good GPA no one would give them a job. And if no one gave them a job then koi mujhy rishta nai dega apni beti ka.
The chances that you are getting married decrease drastically if you have been engaged before, and God forbid, for whatever reason, it fell apart. If you have been, GOD FORBID, interested in someone before a rishta arrives, then your chances of being engaged decreases drastically, because yeh tou probably used maal hai. And I say this with a heavy heart, if you are wearing a headscarf or veil yourself for the sake of being pious, or have a long beard, yeh tou buhut Islami hein, we can't have this. Kisi cheez peh khush nai hein yar.
So if you are going through this process, I wish you all the best and pray that the humiliation is minimum. People who search for outward characteristics rather than genuinity don't last too long, for marriages are not strengthened by height and weight of the girl or the money in the guy's pocket, but by similar values and traits of the couple to be and of families.
Here's a video that very accurately depicts the current state of rishtas in Pakistan: