'Your skin but better!' Never have I heard a tag-line so true to its words. The founder of IT Cosmetics, Jamie Kern Lema, has done women around the world a huge favor by producing this CC+ cream. Formulated by plastic surgeons and dermatologists, this is a foundation cream that you can wear ALL DAY without having to worry about creasing, face lines, dry patches or having that super thick foundation look. Having used this CC cream myself, I can swear by how smooth and silky it feels on the skin even if you have acne or pimples. It really is a miracle how it covers all the blemishes and dark spots with just a pea size of the product. Without leaving the skin gray like other foundations do (YAY!).
The company promises to deliver 7 products in just one tube.
Primer for a pore-less finish
full coverage foundation
conceal – the darkest of your flaws
sun protection of level 50+
brightening color corrector
A day-cream
Anti-aging serum
IT does not only make the skin seem flawless but it legitimately repairs it too. Infused with collagen which repairs the skin cells, making the skin tighter for a youthful appearance. Calms and soothes irritated skin with the help of peptides so do not worry about those harsh pimples! Another important ingredient is Antioxidants, that refreshes the skin and reduces fine lines, wrinkles, pigmentation and reduce aging. My personal favorite ingredient would be Niacin which is a key vitamin essential to healthy skin. This vitamin B promotes a more even skin tone and helps combat the presence of acne and hyperpigmentation. All these mixtures make your skin look as flawless as Beyonce!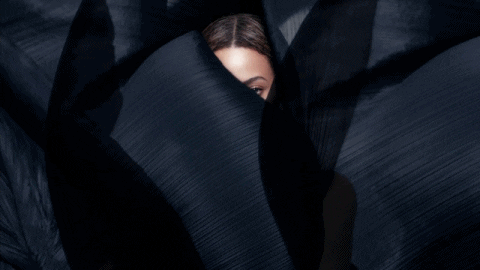 Allure reader's choice and award-winning miracle cream come in 12 shades. From fair to deep brown, they've got you covered! All the shades are exactly the color shown on the website and fit perfectly to your actual skin color. However, the most popular shade is medium as it goes well with most of the skin tones. But the website allows you to upload your photo or turn on the live camera to find out the best shade for your skin. It also recommends other products according to your skin type and gives a detailed understanding of all the shades IT has to offer. Amazing right? Now here comes the better part! The CC+ miracle cream has 2 more different types of formulas according to your need and skin type.
CC+ Cream Illumination with SPF 50+
Functions the same! It will give you a flawless finish, making you look 10 years younger and has full coverage without making your face look cakey. The only difference is that it comes with micronized light-reflecting pigments which makes your face glow like a Goddess! Do not get confused that it has 'glitter particles' or 'shimmer' which leaves behind a cheap sparkle and doesn't come off even when you wash your face! This foundation illuminator will brighten your skin giving you a healthy glow and sun-kissed skin. So, don't worry about putting on a highlighter for this!
CC+ Cream oil-free matte with SPF 40
Is your skin dreadfully oily? Not a problem! The oil-free formula is the one for you. SPF 40 doesn't make it any less powerful than the other two formula with SPF 50+ as it makes up for that with added charcoal which is a natural detoxifier. Oil-free doesn't mean it will leave your skin dry and make it patchy. Your skin will still be hydrated but the excess oil will be absorbed by colloidal clay and tea tree extracts will fight blemishes. Leaving your skin look and feel pore less while still keeping IT look natural.
IT Cosmetics has been on top of my list for almost 2 years now and has never disappointed me. Be it their CC+ creams, setting powders or hydrating moisturizers. IT has always been on top of their game. One of the major highlights of IT is that all their products are animal cruelty-free! Also, Over $24 million worth of products are donated to women with cancer to bring back the confidence these women once had. All the more reasons to stock up on your favorite IT product. Order yours now!
Like this blog Check our blog about marriage.