Travelling is a good break from everyday hectic routine. Especially when you have vacations, great way to spend it is to travel to a new place. Travelling gives you opportunities of new adventures, learn new cultures, learn new ways of living, meet new people.  So don't miss the opportunity of exploring the world . If you want to choose the right place of  travel in next vacation, read this complete blog,we will give you complete guide about places to visit in next vacations.
Paris, France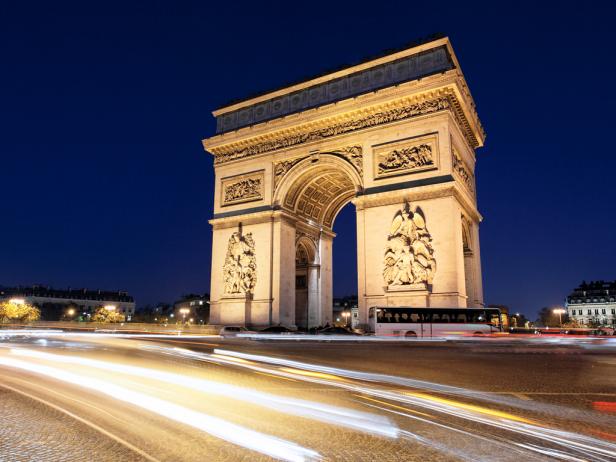 City of Love,Paris is a city where months can be spend but still all its beauty and culture wouldn't be explored . Apart from  museums galore, stellar shopping and busy cafés , Eiffel Tower is the heart of Paris.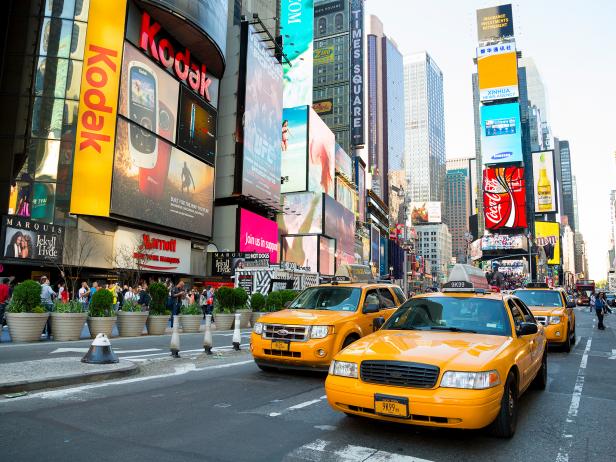 New York,the first capital of USA is a city with  great arts scene. Splendid architecture of Empire State Building, Metropolitan Museum and Twin Tower Memorial is a centre of attention for tourists. Be sure to try hotdogs when ever you get a chance to visit Newyork.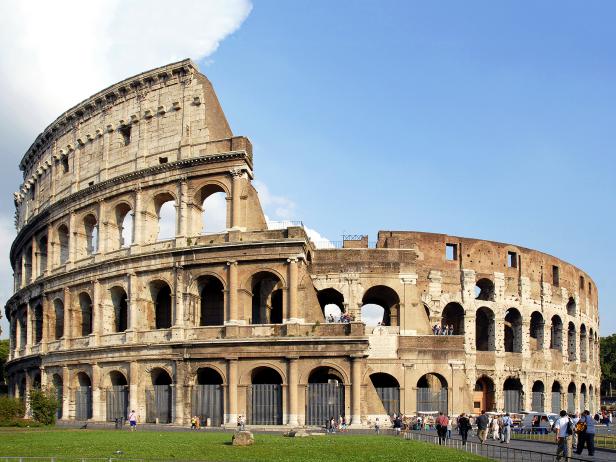 Rome,The Eternal City brims with history  of the great Roman Empire.  Th city is certainly a tourist destination.There are over 80 entrances at the Colosseum of Rome and about 36 trap doors to create special effects.Pasta and gelato are must-try for the people vising Rome.
Cancun, Mexico
Long beaches, lots of luxurious hotels and soothing  atmosphere in Cancun have changed this once a dull city  village on the Yucatan coast into one of Mexico's most famous place  for tourists specially in spring vacations.
Take a tour of Cancun's best attractions.See the party capital's life after dark. Looking for a place to dine? Check out Cancun's must-eat cuisine.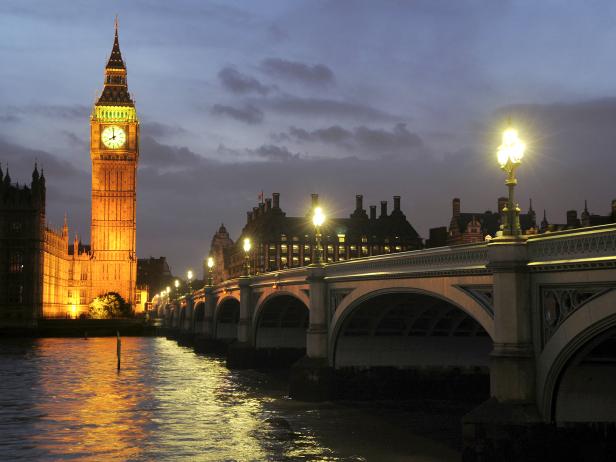 London is a cosmopolitan city with a unique blend of historic traditions and a hip, modern culture. You can enjoy tea and crumpets and celebrate the city's royal roots before heading out to a slick gastropub for gourmet dinner and drinks.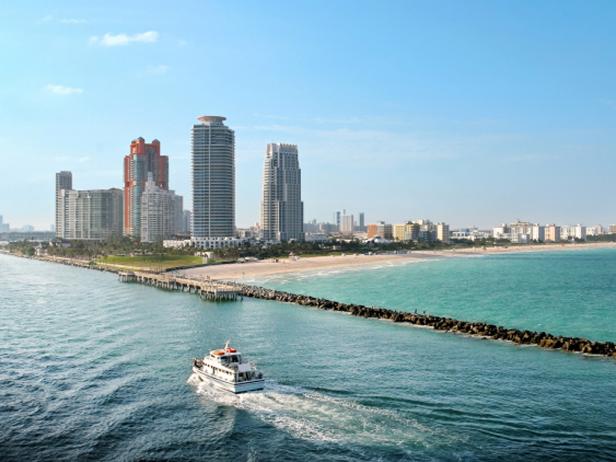 Miami's South Beach is a hot year-round due to The American Riviera, Hollywood of the East, SoBe, or the Art Deco District .South Beach is an international playground offering non-stop nightlife, sandy shores, unique architecture and plenty of eye candy. Miami has around 800 parks including Biscayne National Park and Everglades National Park.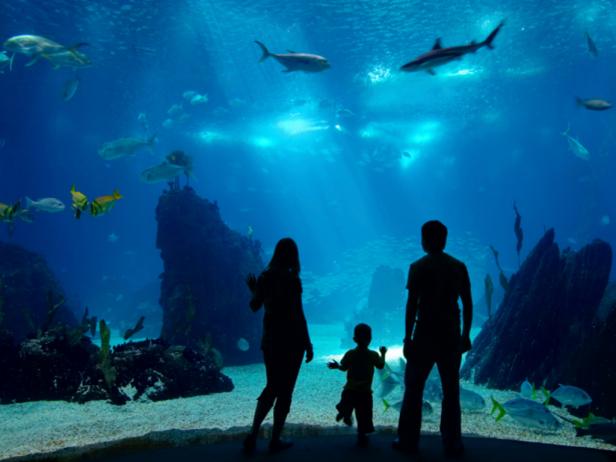 Wild roller coasters, twisting waterslides and theme-park fun provide fun in every corner of Orlando. Mickey Mouse certainly plays a starring role in the festivities, but there's plenty of magic beyond the realm of Disney.Kid-friendly hotels are perfect for a family vacation.Walt Disney World, SeaWorld Orlando, Universal Orlando,Kennedy Space Center on Cape Canaveral are among principal tourist attraction.
San Francisco, California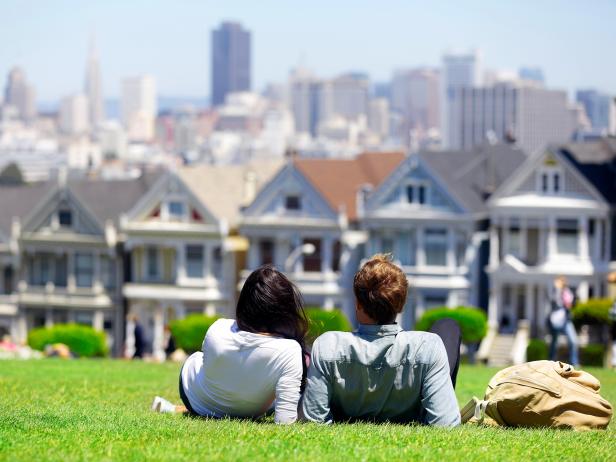 A hearty appetite and good walking shoes to the City by the Bay sounds like a good idea!  Climbing aboard a cable car, prusing the farm-fresh goods at the Ferry Market, strolling through Golden Gate Park and boarding a ferry to the island of Alcatraz  will surely be an unforgettable experiance in San Francisco.
Myrtle Beach, South Carolina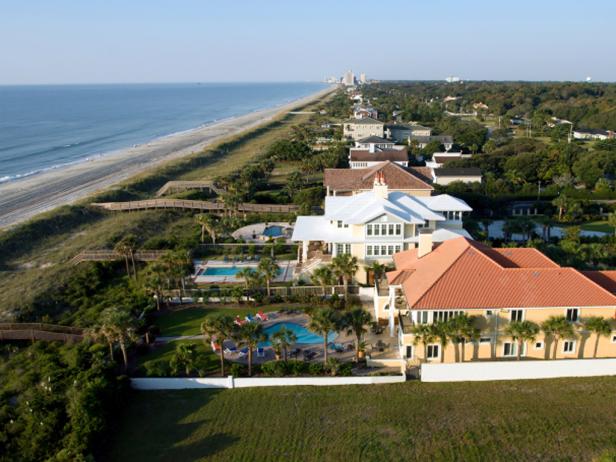 South Carolina's 60-mile Grand Strand, Myrtle Beach is the East Coast's ultimate vacation hub and largest resort. It is also known for celebrity-designed golf couses.The town is full of  summertime action along the Strand with beaches, amusement and water parks, restaurants and live entertainment and a host of hotels,making it a perfect place for guests young and old.
Branson, Missouri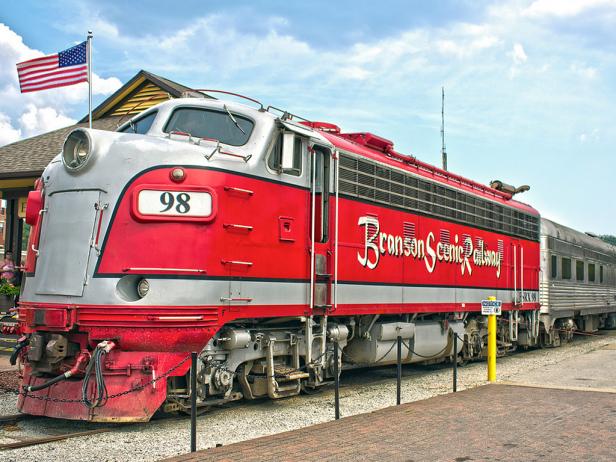 Branson is an unassuming vacation destination in the heart of Ozark Mountains with small-town charm and big-city entertainment. Each year millions of people come to see a show at any of the 50 theaters and take joy of  outdoor fun on the lake.